About  Personal Retirement Savings Accounts – PRSA's.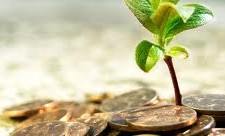 PRSA's can be used when planning to have an income in retirement.
Similar to any other pension investment but because of the various and different options available the decision to opt for a PRSA needs careful discussion and planning before any decision is made.
The same investment planning and tax benefits that apply to Personal Pension Planning also work for PRSA's
The Key Points to consider with PRSA's.
It is a long term investment.
There are two types of PRSA – Standard & Non Standard.
Any other pension planning in place.
The situation regarding any employer group schemes -defined benefit or defined contribution
Options to make Additional Voluntary Contributions to any of these schemes.
Why a PRSA is required along with any other pension planning.
What is affordable and discussion on the tax relief available.
The value of your investment may go down as well as up.
Past performance is not a guide to future performance.
Ambit Advice.
We include PRSA's in our overall financial planning and advice and will recommend if this is the right pension plan for you
Please don't hesitate to call us for information and advice at
045 883 828